Boogie Nights (1997)
Directed by Paul Thomas Anderson
There's nothing like a great set piece in a film. My favorites from the last three decades include the Russian Roulette sequence in "The Deer Hunter", the chain saw sequence in "Scarface", and Uma Thurman's dance, overdose, and resurrection in "Pulp Fiction". But now there's "Boogie Nights", directed by Paul Thomas Anderson, which features what could be one of the greatest scenes in the history of film.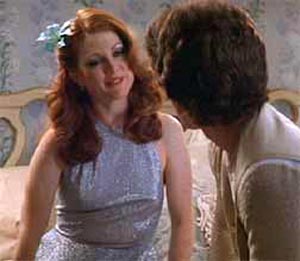 I know I'm making a bold statement, but if you've seen "Boogie Nights" you know what I'm talking about. If you haven't, I'd hate to spoil anything. All I'll say is that Mark Wahlberg, who's very good as a porn star named Dirk Diggler (loosely based on the life of John Holmes), and his friends pay a visit to drug dealer Alfred Molina, and when the gates to Molina's mini fortress open to Night Ranger's "Sister Christian", you're in for a treat. It's rare that a film surprises or unnerves me. Taratino did it in "Pulp", Fincher got me with the ending in "Seven", and now I bow at the altar of a God called Paul Thomas Anderson for giving me a moment of pure cinematic fucking gold.
"Boogie Nights" lacks some depth but I forgive it because it's such a great piece of stylish entertainment. Priceless bits include Robert Ridgely, playing a backer of porn films, asking to see Wahlberg's big cock, Philip Baker Hall's entrance to Sniff 'n the Tears' "Driver's Seat", and Heather Graham taking off her clothes to Melanie's "Brand New Key", a song my family heard dozens of times driving down Florida on vacation in the early seventies.
Leave it to Anderson, who, like Taratino, unearths these little pop gems (The Statler Brother's "Flowers on the Wall" in "Pulp", which Bruce Willis croons before slamming his car into Ving Rhames, being another favorite I discovered on my parent's eight track) and forever etch them into celluloid history.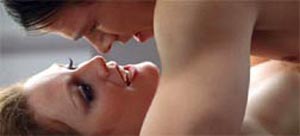 Another of those award show injustices will be perpetrated (sorry to sound like a cop) if Kim Bassinger wins the Best Supporting Actress Oscar for "L.A. Confidential" over Julianne Moore, who plays a veteran porn star. Moore does more acting in her sex scene with Wahlberg than Bassinger's does in her whole so-called filmography. Seventies icon Burt Reynolds will walk away with the Academy Award for Best Supporting Actor because his performance as the paternal porn film director is so subtle and controlled, a perfect contrast to Wahlberg's "It's my big dick and I want to fuck" childish rantings. I've also got a thing for a movie that brings me back to my designer jeans, blow-dried hair teen years of the late seventies. -- Rating: $9.50
Peter DeMarco -- copyright 1997