A, B, C... Manhattan (1997)
Directed by Amir Naderi
Amir Naderi has been quietly making films in his adopted city of New York for the past decade and has managed to capture the city like none of its native sons or daughters. "A, B, C... Manhattan" was an official entry at Cannes and Sundance film festivals but won't be in wide release.
The only reason why I'm reviewing a film which I haven't seen in over a year (and then only as a rough cut in an editing room) is that it's going to be shown at Lincoln Center at the end of this month. It's worth a look if you're an art-film lover and are looking for something other than the usual fare. "A, B, C..." is the second installment of a trilogy about living in New York City that started with "Manhattan by Numbers".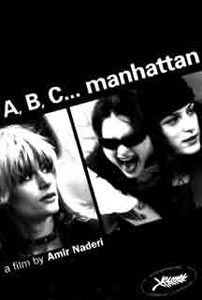 "A, B, C... Manhattan" takes place on a single day in the lives of three women that share an apartment in Alphabet City (maybe, Amir should've called this one "Manhattan By Letters") and concerns how their lives are coming together and apart. Life has a way of making the two feel the same, with change destroying what was and creating what will be.
One woman is trying to end her affair with an oppressive boyfriend. The second is searching for her missing dog -- a mutt who means more to her than any of her boyfriends or girlfriends. The third is spending time with her young daughter and waiting for the arrival of a mysterious couple. Each has a secret.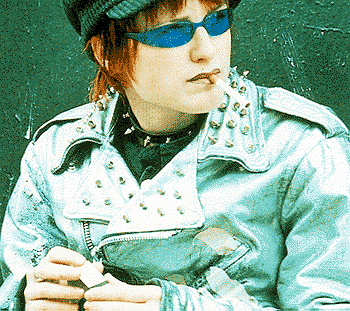 As with any episodic story, it is at the mercy of the audience's varying affinity to the vastly different women. Director Amir Naderi manages to breathe a very authentic feel of what it's like to live in big bad Gotham. He neither romanticizes nor vilifies; he captures its grime, banality and raw energy. He could also give some pointers to would-be directors on how to shoot a film with his highly distinctive, realist style. His films put visuals ahead of characters and plot developments as THE story telling device. You see the story, you don't hear the story. "A, B, C... Manhattan" was made (in film terms) for practically no money but was one of the great treats of '97. -- Rating: $7.25
Tom Graney -- copyright 1997 Hollywood Outsider